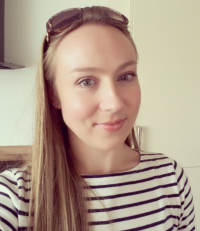 Clare Chambers
I can offer over 10 years of experience as a direct response and performance marketer acquired through a mix of copywriting, content marketing management, and affiliate and information marketing.
I have an intricate understanding of the psychological mechanisms behind persuasive language and content that yield impressive results, such as those required to scale native ad campaigns to 100s of orders per day.
Although I tend to specialise in content for internet marketing, I've also tackled projects for leading brands across verticals such as B2B technology, industrial products (from plastics to aerospace), health, fashion and travel, and unlike most writers, I'm specially trained in 'Plain English', translatable and 'accessible content' that is compliant with W3C standards.
Expertise Copywriting, Affiliate Marketing, Paid Traffic, Info Marketing, EBook & Case Study Writing
Skills Long-form copywriting, advertorial writing, landing pages, banners (evergreen niches), paid traffic (media buying, FB, display, native, mobile), marketing plans, SEM, CRO and content marketing in European languages e.g. German, Dutch, French, Italian.
Location Remote, UK